Expired Event
Certification CPR for Work @Kevin Hammett Photography Studio
1001 W. Webster Ave
Chicago
,
IL
–

Aug 23 — Sep 27, 2012

Starts: 6:30 PM
Ends: 8:30 PM
View all dates↓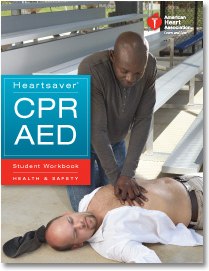 This 2 hourclass features the "HeartSaver CPR AED" content from the American Heart Association. It covers adult CPR and AED use (compressions with breaths) & child CPR and AED use & infant CPR, including child and infant choking.Skills are taught in a fun, dynamic group environmentby using the AHA's research-proven practice-while-watching technique, which provides students with the hands-on CPR practice time using the industry's best manikins.This class is intended for those with limited or no medical trainingwho need a course completion card in CPR and AED use to meet job, regulatory, or other requirements.
Ideal for nannies, school teachers, therapists, personal trainers, doulas, healthclub employees, etc.Participants receive an AHA booklet to take home. A Heartsaver CPR AED card is issued at the completion of this class. The card is valid for 2 years.