Expired Event
Vibrational Raindrop Seminar - Wallaceburg, ON Canada
80 McNaugton Ave.
Wallaceburg
,
ON
–

Sunday, August 5, 2012

Starts: 8:30 AM
Ends: 6:00 PM
Categories: Workshops, Conferences, Business & Networking
Vibrational Raindrop Training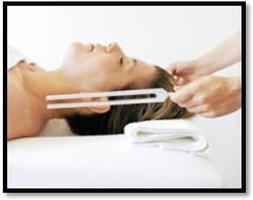 Date: August 5,2012
Time: 8:30 AM - 6:00 PM
Location:
Oaks Inn Convention Center
80 McNaughton Ave.
Wallaceburg, ON Canada N8A 1R9
USA: (888) 627-1433
CAN: (519) 627-1433
Please ask for the CARE Group Rate if you book overnight accommodations.
CARE Room Rate: $ 79.95 CAN + tax (Booked by July 2, 2012)
Be among the first to learn how tofacilitatethis
NEW TECHNIQUE called
Vibrational Raindrop
with your clients, friends, and family.
This technique is newly developed by Dr. Christi Bonds-Garrett, MD,
The Technique incorporates the use of Tuning Forks
along with our Young Living Essential Oils
for a wonderful synergistic effect.
Participants completing this advanced training will:
~ Receive 8 Continuing Education Credit hours
~ Understand Vibrational sound frequency and form
~ Understand tonal intervals, energetics and tuning forks
~ Locate points for Tuning Fork Placement
~ Learn how essential oils applied with intention are "tuned in" with intervals
~ Acquire skills in handling tuning forks and essential oils
~ Learn to do Vibrational Raindrop Technique
~ Receive a Vibrational Raindrop and Facilitate two (hands-on training)
CONTINUING EDUCATION CREDIT
The Center for Aromatherapy Research and Education is approved by the National Certification Board for Therapeutic Massage and Bodywork (NCBTMB) and the International Association of Continuing Education and Training (IACET) as a continuing education Approved Provider.
For More Information Contact
Joanna or Mer Barrett at (607) 642-5448